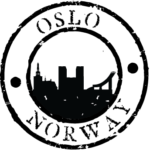 What are your three favourite insider tips of your city? These could be a restaurant, museum, exhibition, special place or view, artist, shop etc.

What is your favourite song at the moment?

What is your favourite book at the moment?
1.
* At the "Kafeteria August" they offer great food in a cool atmosphere. Universitetsgata 9, 0164 Oslo.
* No one serves better Japanese dishes and drinks in Oslo: "Izakaya". St. Olavs Gate 7, 0165 Oslo.
* "Fuglen" offers a wonderful location both inside and outside. Perfect to enjoy a cocktail with friends at night. Universitetsgata 2, 0164 Oslo.
2.
I am fan of the Norwegian band "No.4".
3.
"Stakkar – Poor Thing" by Matias Faldbakken.
Born in Oslo, Norway, Jakob Oftebro is a Scandinavian Actor.
He started his education in acting at the reputable Norwegian Academy of Performing Arts in 2008. During his studies, he also played a small role in Max Manus: Man of War (2008). Four years later, Oftebro worked with the same directors of Max Manus in the Oscar-nominated epic Kon-Tiki.
He played the character Johannes in the Knut Hamsun adaptation "Victoria" (2013) and the leading role in the Swedish film "The Hidden Child" (2013), which also was an adaptation, based on the works of a best-selling author.
In 2014, Jakob Oftebro stared in the Danish epic war series "1864". The TV series had one of the biggest budgets in Danish television history.
His leading role in the Swedish crime series "Hamilton – Undercover in Stockholm" began in 2020.